I started this firm back in 2009 with a friend, Blaine Sturgess. I felt that a value for money service would succeed and I was right. Blaine is now putting his feet up but staying on as a consultant.
Benefits to you
I am the sole director
You won't be passed around the office. I answer to you.
All my team are qualified
You can trust the information supplied and filed.
We offer fixed fees
No surprise fee notes. No quibbling about add-ons etc.
We offer a 10 day turnaround
Let's face it, most of us put off the accounts till the last minute!
We offer monthly packages
Takes the pain out of paying.
We offer the whole range of services
We offer accounts for sole traders, Partnerships, Limited companies. We offer payroll, self-assessment, CIS work. We can look after your complete requirements.
Final note
I used to use main dealers to service my cars and dreaded the phone calls with a list of things to do. I changed to using an independent garage about 15 years ago and am glad I did. OK, he doesn't valet the car and I don't sit waiting around the latest models, but...
He is honest, gives me feedback, doesn't rip me off and charges about ¼ of what I paid before. If I have a problem between services, he is there for me.
That's what I'm offering. Good quality work on a personal level by someone who knows what they are doing at a decent price.
I hope I can be of service to you.
Roy Mitchell, Director
If you'd like to get in touch, please contact us now on 01279 817790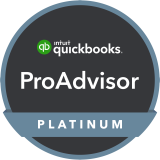 STURGESS & CO. LTD
We're based in Bishop's Stortford and serve small business in the UK, with a focus on Cambridgeshire, Essex (Braintree, Chelmsford, Chigwell and Harlow) and Hertfordshire (Hertford, Royston, Stevenage and Ware).
Are you a small business looking for local, affordable, simple accounting services? We provide a basic full service, offering monthly accounting packages or one off fees.