N.B Below is based on books in reasonable order and received at least one month before filing date.
Limited company year-end accounts and CT600
Turnover / Expenses
£ (+ VAT)
£0 - £5k
300
£5 - £25k
400
£25 - £75k
450
£75 - £100k
500
£100 - £150k
600
£150k and above:
the fees are negotiable as most clients will have their own bookkeeper and we offer an accountants package for filing
Dormant and Non-Trading
175
Additional Services
£ (+ VAT)
Payroll for up to 2 employees charged annually
150
VAT return filing (Includes MTD & QB )
50
Bookkeeping per hour
30
Self-assessment (PAYE and dividends)
125
P11d
50
Reference mortgage etc
150
Searching for a "Fixed Fee Accountant" should be applauded in todays financial environment. After all, in these are uncertain times, to save money on your Accountants bill has to be a good idea? There is, however, a caveat, being the quality of service you receive.
Welcome to a "Fixed Fee Accountant" that is suitably qualified and has been delivering a personal and professional service for over 10 years. Qualified accountants using the latest industry standard software.
We are very proud to show you our Fixed Fees because we believe in delivering a fair deal. It's as simple as that. I look forward to welcoming you to our growing number of satisfied clients.
Roy Mitchell, Director
If you'd rather pay monthly, you can see our Pay-Monthly Fees here
If you'd like to get in touch, please contact us now on 01279 817790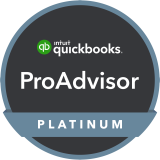 STURGESS & CO. LTD
We're based in Bishop's Stortford and serve small business in the UK, with a focus on Cambridgeshire, Essex (Braintree, Chelmsford, Chigwell and Harlow) and Hertfordshire (Hertford, Royston, Stevenage and Ware).
Are you a small business looking for local, affordable, simple accounting services? We provide a basic full service, offering monthly accounting packages or one off fees.